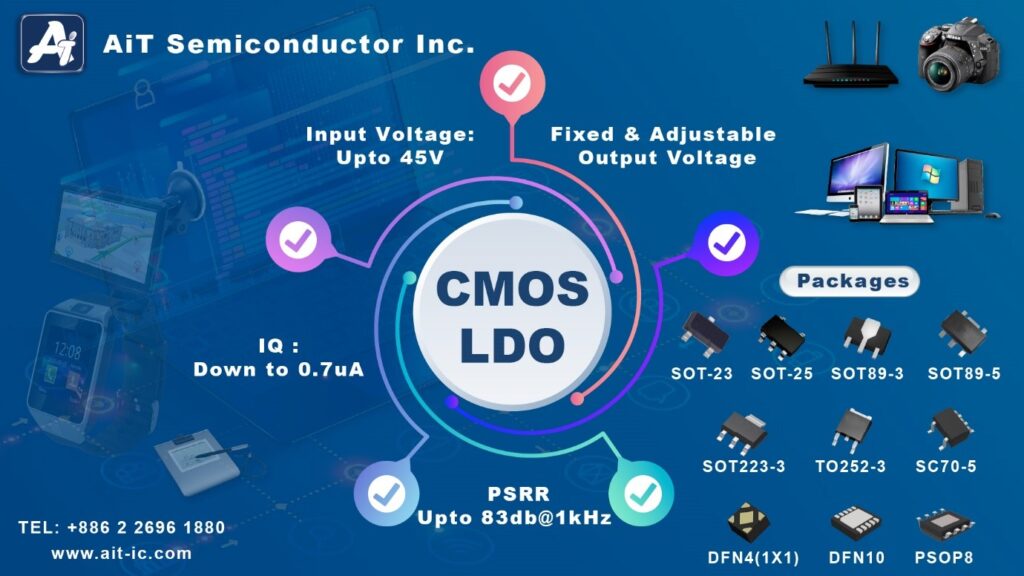 CMOS LDO VIN Upto 45V With Fixed & Adjustable Output Voltage for Portable Devices.
The CMOS LDO is Available in SOT-23, SOT-25, SOT89-3, SOT89-5, SOT223-3, TO252-3, SC70-5, DFN4 (1X1), DFN 10, PSOP8 Packages.
Check detail specifications click here : https://ait-ic.com/cmos-ldo/
You can also write email to us at sales@ait-ic.com for further support.