The A7115B is a 2MHz high-efficiency, PWM step-down converter with integrated main switch and synchronous rectifier that is ideal for powering portable equipment that runs from a single Li-on or Li-Polymer battery.
The A7115B can supply up to up to 1.5A load current from a 2.6V to 6V input voltage. The output voltage can be as low as 0.6V.
Its features include less than 1uA shutdown current, small external components such as ceramic input and output capacitors as well as small inductors while providing low output ripples.
Its Internal soft-start control circuitry reduces inrush current. Short-circuit and thermal shutdown protection improves design reliability.
This device is available in SOT-25 and DFN6(2×2) packages.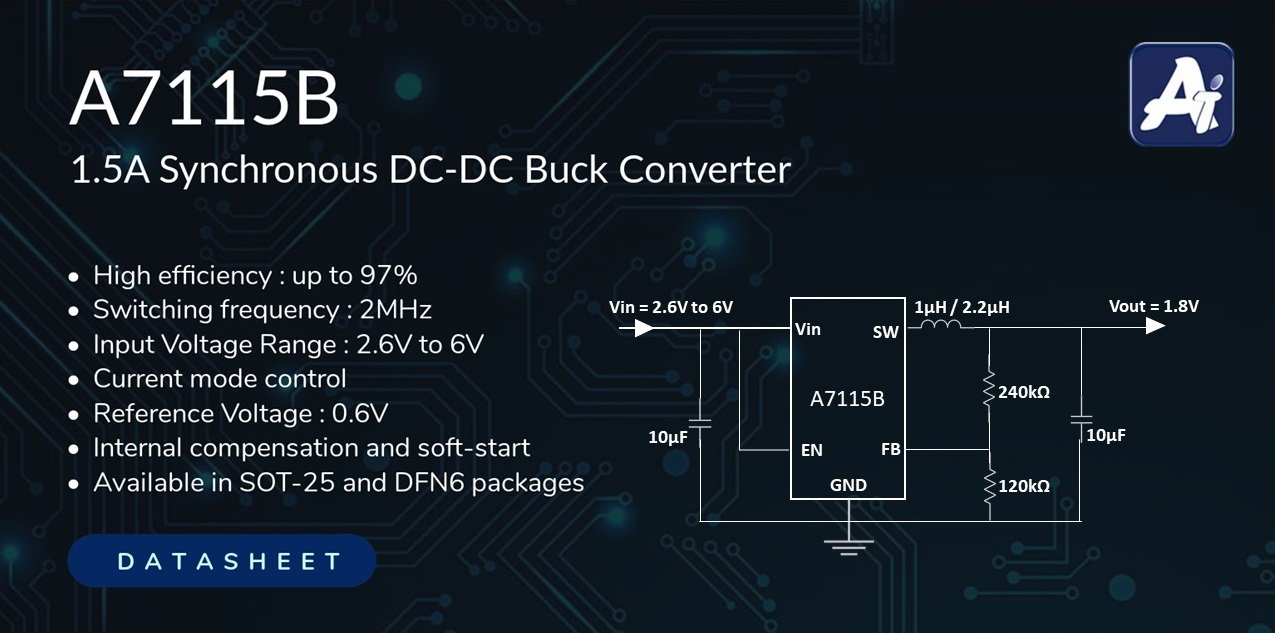 More information, please contact local distributor or send mail to sales@ait-ic.com