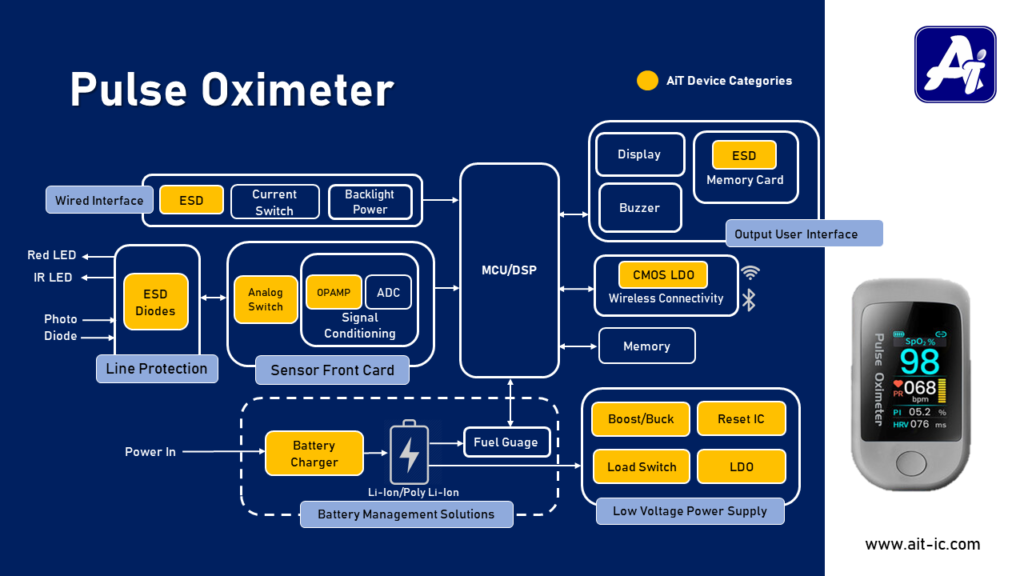 A pulse oximeter is a device that is usually placed on a fingertip. It uses light beams to estimate the oxygen saturation of the blood and the pulse rate.
AiT offers excellent solutions to the manufactures of Pulse Oximeter for designing of the device.
Do have a look to the below list of product categories offered by AiT.
Battery Charger / Battery Management Solution
DC-DC Buck/Boost Converters
CMOS LDO Regulators
EEPROM Memory Chipset
ESD and Reset IC
OP Amplifier