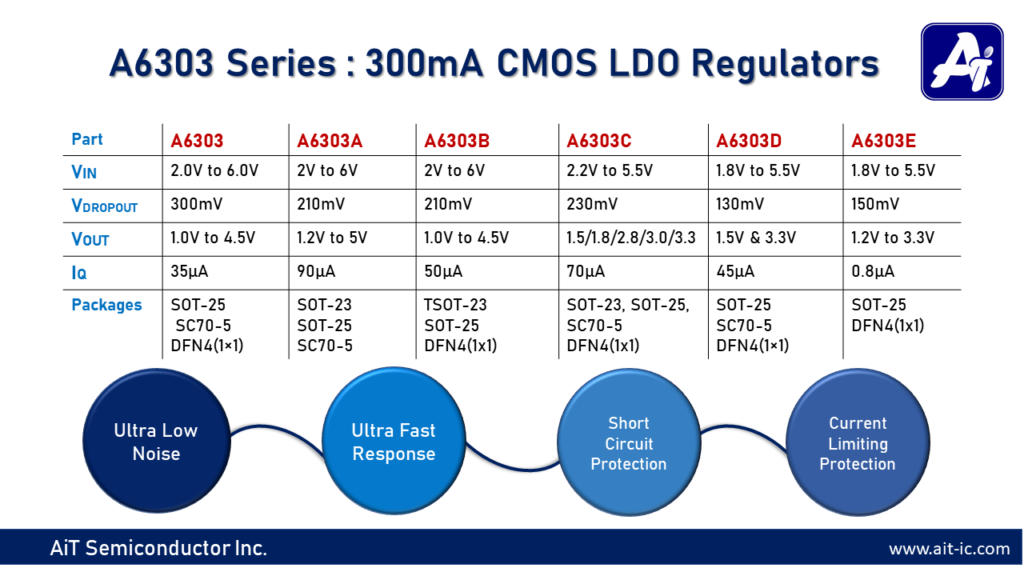 A6303 series is a group of 300mA, positive voltage output, low power consumption and low dropout voltage regulators (CMOS LDOs).
There are six devices with high accuracy voltage reference, error amplifier, current limit circuit and output driver module. Has excellent load and line transient response and good temperature characteristics.
This devices are available in various different packages SOT-25, SC70, DFN4 and SOT-23.
To check detail specifications and datasheet click below link : https://lnkd.in/dcFmENT7
For samples and further queries you can write us at sales@ait-ic.com or visit our website at www.ait-ic.com