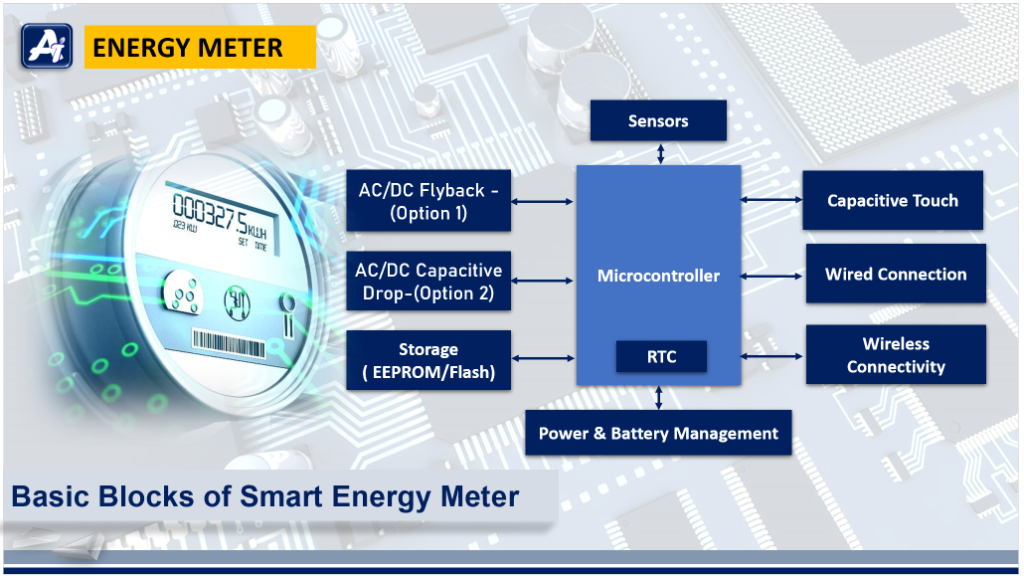 A Smart energy meter is an electronic device which measures the amount of electricity consumed by a residence, business or any electrically-powered device.
AiT is offering various power management solutions for Smart Energy Meter Application.
We manufacture wide range of high performance DC-DC Buck and Boost Converters, Load Switch, LDOs, EEPROMs, Hall Switch and ESD protection diodes which can be best suitable for designing Solar Inverter.
If you are into designing or manufacturing of Smart Energy Meter,
Do let us know your requirement of power management ICs.
For further support you can write us at sales@ait-ic.com or in the comment section. For more information please visit our website at www.ait-ic.com