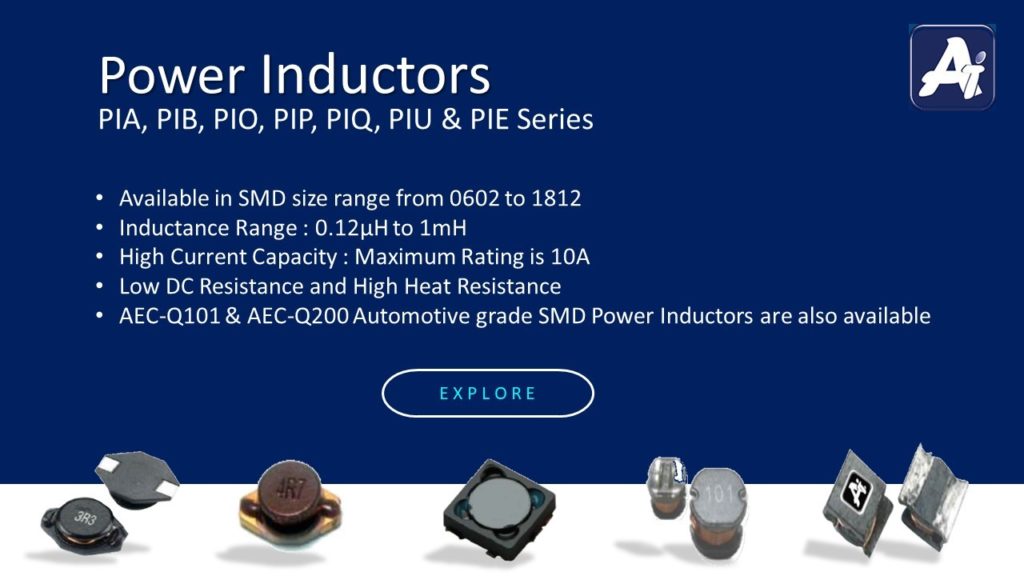 AiT offers wide range of compact SMD power inductors in various sizes ranging from 0602 to 1812.
Power Inductors are available in inductance range of 0.12µH to 1mH, and has high current capacity of up-to 10A.
These inductors are highly reliable and have very low DC resistance and High Heat resistance.
Also available in AEC-Q101 & AEC-Q200 Automotive grade for Automobile applications.