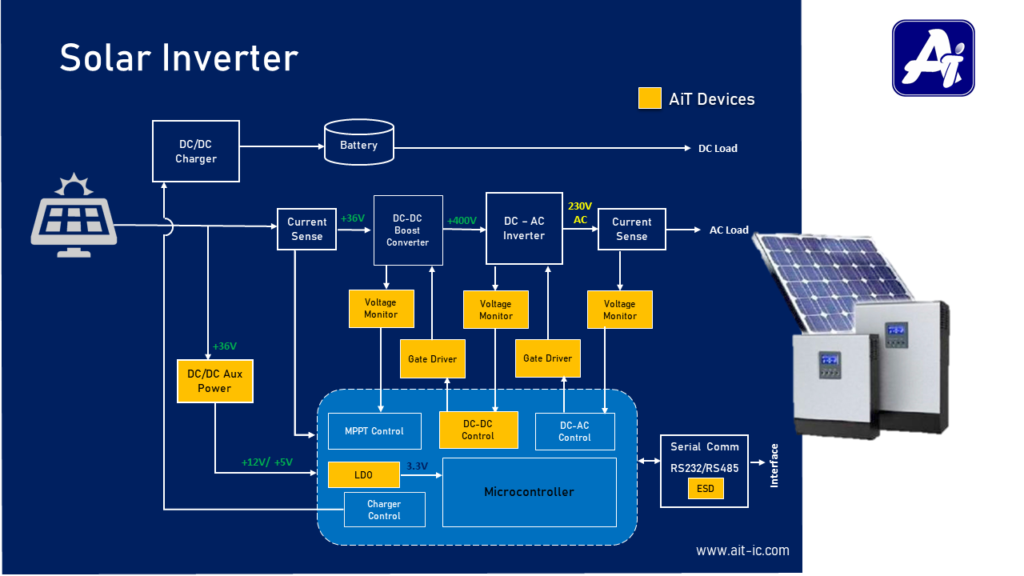 A solar inverter is one of the most crucial part of a solar power system.
A solar inverter converts the energy from solar panels into a usable electricity form which can be utilized in our home or workplace.
AiT is offering power management solutions for Solar Inverter Application. We manufacture wide range of high performance DC-DC Buck and Boost Converters, LDOs, IGBT Gate Drivers and ESD protection diodes which can be best suitable for designing Solar Inverter.

If you are into designing or manufacturing of Solar Inverters, Do let us know your requirement of power management ICs.
For further support you can write us at sales@ait-ic.com or in the comment section.